Newsflash
The infighting over at The Indystructables team garage spilled out into the pit today as Eradicator and Flouncy continued their bickering over the most minor of issues, their car's livery for the season.
After the announcement by Flouncy of the teams livery colours to the public without consultation with the rest of his team, Erad was seen storming into the back of the garages in search of Flouncy, arms gesturing and flailing about with rage.
Team crew members prevented us following him into the back of the garage to see the initial exchanges.
An hour later a helmet was seen flying out the front of the garage into the pit lane as the two exchanged heated words over the issue.
Eradicator was heard yelling "The #88 livery has black on it too! It literally has half your colour scheme on it as well, why won't you compromise like a normal person?!"
To which Flouncy snapped back "Yeah but red goes faster, obviously, you're going to need all the help you can get!"
A minor slap fight ensued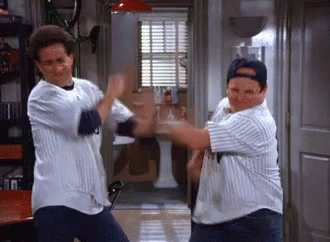 After about ten seconds of fighting, both were obviously exhausted and stopped.
Eradicator conceded "Fine, I can't deny the universal truth that red is faster, but if you insist on driving a batman themed car...
(in a gruff voice)
I AM BATMAN
. I'm way more buff than you anyway!"
Flouncy reluctantly agreed as they shook on it.
Despite these two being ASR veterans and normally well versed in such negotiations, it's good to see the passion they both still have for the sport and that they can resolve issues together... eventually.
---
Even though livery #88 is obviously better, I'm thinking #35 or #7 will be The Indystructables livery this season.
I like #7 most, kinda suits the team name more with our name.
Ghost wrote:
I'm gonna throw my hat into the ring as an amateur rising star racer.
The man, the legend, returns!!
Welcome back dude
_________________
"Grosjean is a human asparagus. Mildly satisfying but thin and weak." - Flouncy, truth speaker.